Categories
Categories
Brands
Brands
Swimwear Trends with Eazyfashion
Posted by Leanna Seah on
So you've already figured out the destination for your next island adventure and can already feel the salty seabreeze on your skin. Visions of digging your toes into powdery white sand, sipping your third mai-tai while you take in view of a crystal clear ocean against the backdrop of a sunset couldn't be clearer but for some reason you're missing the one crucial thing to take your vacation to the next level. What are we talking about? Swimsuits of course!
No island vacation is complete without the perfect swimsuit and with the recent onslaught of recent trends that have been taking the world of beach-ready fashion by storm, you're bound to be spoilt for choice.
From sexy cutouts to tie front bikinis, here are some of our favourite trends courtesy of Shapes & Curves from our awesome partners at Eazyfashion.com.
The Leather-Look Bikini
Take a basic bikini to new heights with this particular number. The matte, leather-esque fabric adds a touch of edgy sophistication to what could be an otherwise run-of-the-mill suit. For a look that extends beyond the ocean, try rocking the top with a pair of flowy white trousers and a kimono jacket.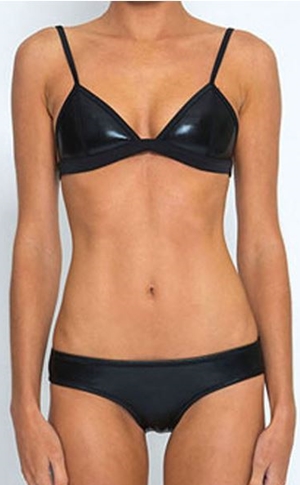 The One-Piece
One pieces are coming back with a vengeance and these recent updates are full of interesting, eye-catching details. Whether it's strategically placed mesh-panels to retro-inspired necklines that will allow you channel a modern day Marilyn Monroe, we can't get enough of these one-piece wonders. This version is a particular favourite with it's intricate crochet pattern and figure-flattering shape.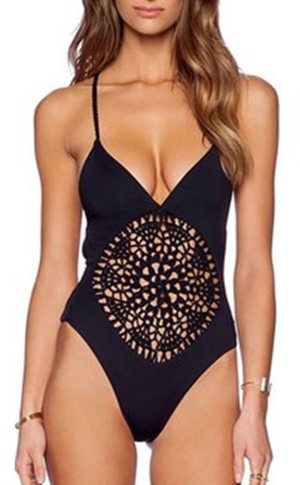 Click HERE to shop this item
The Halter
With its 90s' throwback vibe, halter style tops are a firm favourite amongst fashion mavens and in swimsuit form, they can be wonderfully playful and are great for those of us who want a little bit more coverage in a suit. We particularly adore the cute floral motif on this number.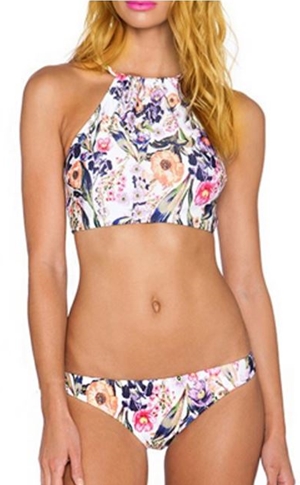 The Criss-Cross Suit
Delightfully daring, the criss-cross patterned suit is a stand-out piece that capitalizes on interesting and unexpected detailing. We love suits that ooze personality and this one hits all the right notes with us. Try teaming it with chunky wodden bangles and a wide-brimmed straw hat for a super sexy tropical look.
via iprice (https://iprice.ph/blog/swimwear-trends-with-eazyfashion/)
Eazy Fashion

Iprice

swimwear

2016 swimwear collection